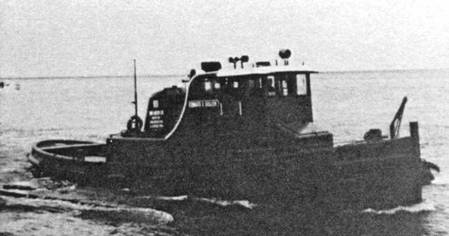 Gillen Tug Boat
The Edward E Gillen Tug Boat is a great shipwreck for beginners. She is laying fully intact and upright at a depth of 65 feet. The Gillen Tug Boat is 57 feet long and she sank in 1981. This is a great wreck to night dive on due to its smaller size.
More information can be found here.
We need your Photos and Videos of the Gillen Tug Boat! If you have some great photos or videos of any of the shipwrecks we visit and would like to see them published on our website, please let us know!
Ready To Go Diving?
Check Out Our Charter Schedule!