Charter Times
Morning And Afternoon Weekend Two Tank Dive Charters
Morning charters will leave the dock promptly at 8am and return around 12pm. Please arrive at the dock by 7:30 am
Afternoon charters will leave the dock promptly at 1pm and will return around 6 pm. Please arrive at the dock by 12:30pm
Evening Weekday 1 Tank Dive Charters
Evening charters will leave the dock around 5pm and will return around 8pm. Please arrive at the dock by 4:30.
Two Tank Evening / Night Diving Charters
1 Shipwreck
2 Tank Dive Trip
One Day light / 1 Night Dive
Times Depend on the time of the year and the time of sunset
One Tank Night Dive Charter
1 Tank Dive Trip
Requires previous dives on shipwreck during daylight
Can be done as first dive on the Gillen Tug Boat
Times Depend on the time of the year and the time of sunset
 *** Times are flexible upon request

Reservation And Cancellation Policy
Individual diver reservations require a $25 deposit per diver. Groups of 6 divers requires a $200. If the captain calls off the trip, the deposit will be held for your next charter deposit. The remainder of the payment is due upon boarding. Divers that do not show up tot he dock will forfeit their deposit. Divers who are unable to complete the scheduled dives for any other reason that cancellation by the captain, (seasickness, forgotten or malfunctioning equipment, etc...) owe for the charter in full. Any unused deposits will be refunded at the end of the dive season.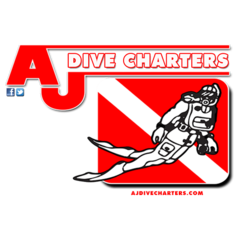 Liability Release and Safe Diving Practices
Certification cards must be presented at the dock before boarding. We ask that all divers dive within the limits of their certifications (60ft for Open Water Diver, 100ft for Advanced Open Water Diver, etc). All divers are required to read and comply with the Standards Of Safe Diving Practices / Statement Of Understanding. All divers must read and sign a Release Of Liability / Assumption of Risk Acknowledgement Form. These can be downloaded below.
Ready To Go Diving?
Check Out Our Charter Schedule